Choosing a professional clipper might be a difficult task for those just starting their career as a barber or stylist. What's more, there are many types of clippers and brands currently on the market, so ultimately you need to know what features to look for. Here are five points to bear in mind when shopping for a brand-new clipper.
1. Decide on corded or cordless
Hair clippers come in 2 types: corded or cordless. A corded clipper, which operates when plugged into a power outlet, typically has more power and torque. They also have the advantage of being used throughout the entire day since they don't rely on a battery which has to be re-charged.

A cordless clipper despite needing to be re-charged regularly, are a lot more versatile. Because a cordless clipper doesn't require one to always be connected to an outlet, it has the unique advantage of allowing one to cut hair anywhere. This is especially convenient for mobile barbers or those who simply prefer to have to deal with cord clutter. Nonetheless, you need to remain diligent when it comes to charging a cordless clipper, or else you may not have enough of a charge to service all your clients throughout the day.

Seeking an excellent corded clipper? The Andis Master is an excellent choice and has been the favorite for many novice and master barbers. It's an excellent choice for buzz cuts, crops, fades, shaved heads, or any type of hairstyle your clientele demands.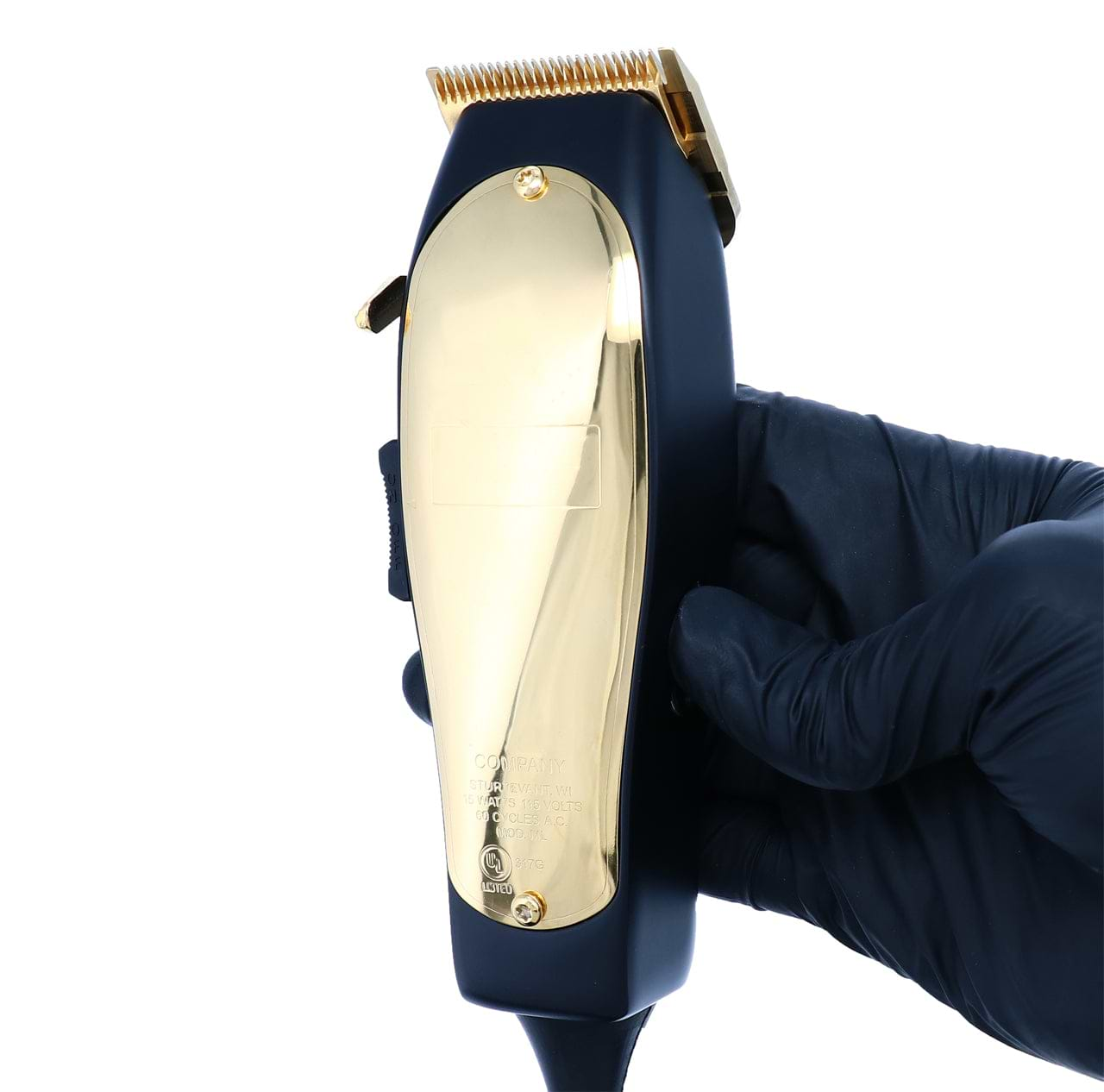 If you prefer to go with a cordless clipper, then check out the Andis Master Cordless Clipper, which includes a Lithium-Ion powered battery.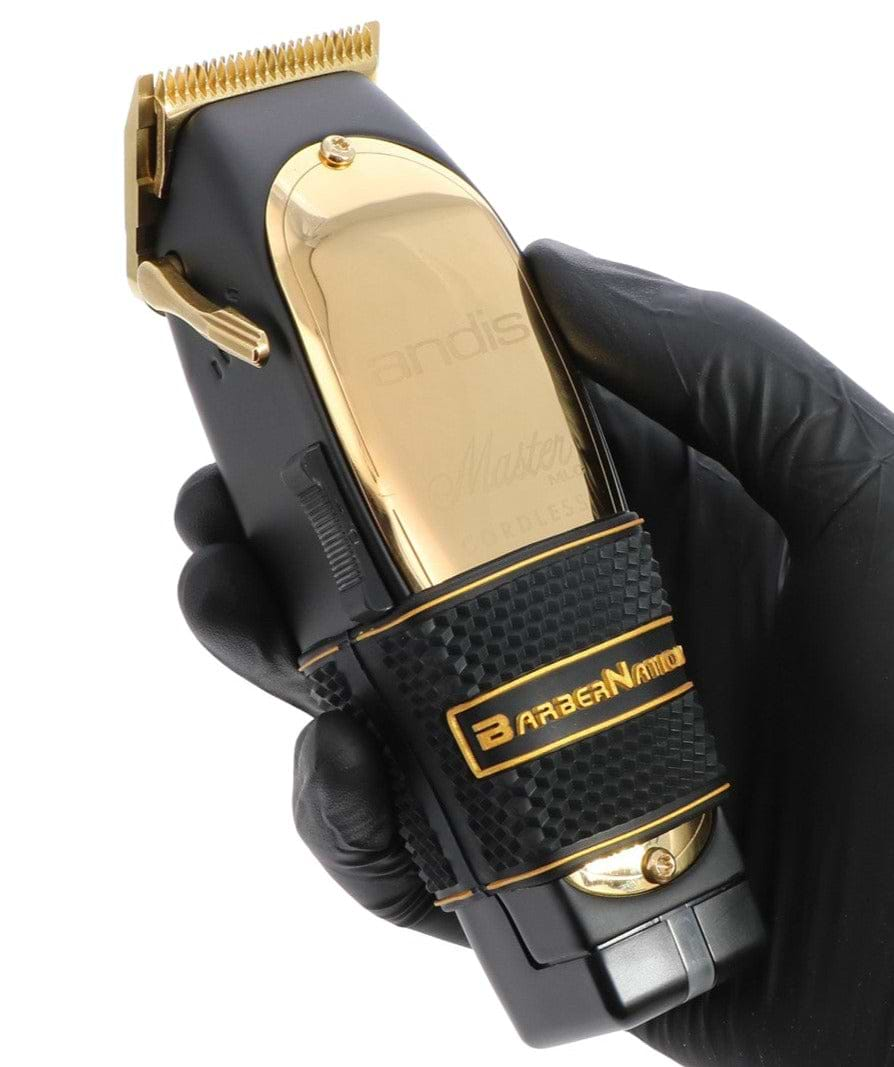 2. Take note of included accessories
Most all professional clippers will certainly come with clipper guards. Some clippers even come with all the necessary accessories you require to cut all types of hair and lengths. Additional accessories include things such as: a comb, a brush, scissors, smaller sized trimmer attachments, even sometimes extra blades.
3. Look for the right blade sizes
The majority of professional clippers come with 8 blade guards, identified with increasing number increments, whereby each number stands for the volume of hair that will be left on your head (the smaller the guard number, the shorter the hair will be). You can also use a clipper without a guard to remove hair right at the skin.

Always be mindful to keep your blade(s) sharp. Sharp blades give you the utmost accuracy without compromising comfort while cutting your client's hair. Using a dull blade might cause the hair to pull or snag rather than be cut and this is sure to irritate your cliente.
4. Check the clipper's motor type
The motor is the heart of the clipper, yet it's one function many may overlook when assessing a cordless or corded clipper. Like the engine in a vehicle, the motor powers the clipper and is essential in how a clipper performs. There are 3 types of clipper motors: the magnetic electric motor, the pivot electric motor, as well as the rotary motor.

A pivot motor clipper has more power than those with a magnetic electric motor, yet suffers from reduced blade speed. The most effective of the 3 motors is the rotary motor, which is utilized in plenty of popular clippers like the Wahl 5-star detailer, Wahl 5-star Hero, Andis Supra Li 5, or Wahl Cordless Magic Clip. If you plan to do some heavy cutting for all kinds of hair — completely dry or wet– a rotary motor-powered clipper is your ideal choice.


5. Learn what maintenance is needed
Another ignored although essential part of assessing what clipper to buy is the maintenance that clipper needs. The performance, effectiveness, and longevity of your clipper all depend on how well you maintain it. If you clean and regularly oil them, your clippers will certainly last for many years. Also very important is to refrain from over-lubricating your blade and to also remove excess oil from the blades prior to cutting your client's hair. After use, always remember to brush away all hair accumulated after each hair cut.

Choosing a professional cordless or corded clipper may these days may indeed be a tough choice given the many clipper options available. However, following these 5 guidelines will be sure to help you identify a clipper better suited to you style, comfort and overall preference.