Wahl 5-Star Cordless Barber Combo #3025397
Presenting the Wahl 5-Star Cordless Barber Combo #3025397 
The ultimate grooming solution for barbers and stylists looking to achieve flawless fades and precise detailing. This combo includes the Cordless Magic Clip and the Cordless Detailer Li, two powerful tools designed for specific cutting needs.
Cordless Magic Clip:
Designed to deliver seamless blends for both hard and soft line fading, the Cordless Magic Clip features a unique stagger-tooth blade that blends hair and creates texture while cutting. This clipper is perfect for bulk hair removal and allows for versatile styling options. Powered by a reliable rotary motor and a long-lasting lithium-ion battery, it offers a run time of 100 minutes on a single charge, ensuring uninterrupted grooming sessions.
Blade: 2161-700 Stagger-Tooth
Motor: Rotary
Battery: Lithium-Ion
Run time: 100 Minutes
Cordless Detailer Li:
The Cordless Detailer Li is the go-to trimmer for those seeking precision and exceptional detailing. Its ultra-close trimming capability creates crisp, clean lines, and the extended blade cutting area allows for faster, more efficient results. This trimmer is also perfect for facial hair detailing and design, giving you the control and accuracy needed for the most intricate grooming tasks. Like its counterpart, it boasts a powerful rotary motor and a reliable lithium-ion battery, providing up to 100 minutes of continuous runtime.
Blade: 2215-708
Motor: Rotary
Battery: Lithium-Ion
Run Time: 100 Minutes
Experience the professional-grade performance and versatility of the Wahl 5-Star Cordless Barber Combo. Whether you're a seasoned barber or an aspiring stylist, these cordless tools are engineered to meet your highest expectations and deliver impeccable grooming results every time. Upgrade your grooming arsenal with the precision and power of Wahl's 5-Star Cordless Barber Combo #3025397.
Introducing the 4-in-1 TurboJet Air Duster Pro: 
Its an air duster, clipper cleaner, vacuum cleaner and personal fan all in one device with an all metal body for durability and a brushless motor for more power and longer battery life.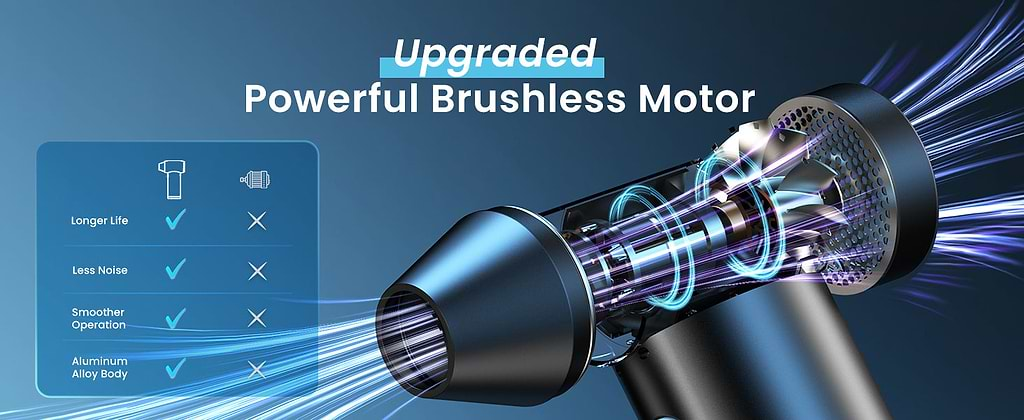 Air Duster: 
The BarberNation TurboJet Air Duster Pro offers big power in a small form. Remove hair clippings from your clients with ease, selecting from a total of 4 speed settings.
35,000 RPMs (1hr runtime)

50,000 RPMs (45min runtime)

70,000 RPMs (14min runtime)

110,000 RPMs (10min runtime)
Clipper Cleaner:
Attach the silicon nozzle for focused airflow to clean your clipper/trimmer with a high-powered blast of air up to 110,000 RPMs.
Vacuum Cleaner:
Connect the filtered vacuum attachment for a quick conversion to vacuum up any hair or debris around your barber station.
Personal Fan:
Simply remove all attachment and select 1 of 3 fan speeds to stay cool with your new 4-in-1 barber tool. It's virtually the perfect barber buddy. 
Upgrade Your Barber Service with TurboJet:
Invest in the TurboJet Air Duster today and experience the power of superior airflow. Say goodbye to outdated cleaning methods and step into the future of barber innovation. Order your TurboJet Air Duster Pro today!

TurboJet Air Duster
The BarberNation TurboJet Air Duster is the perfect 4-in-1 tool for barbers & stylists.